Nadine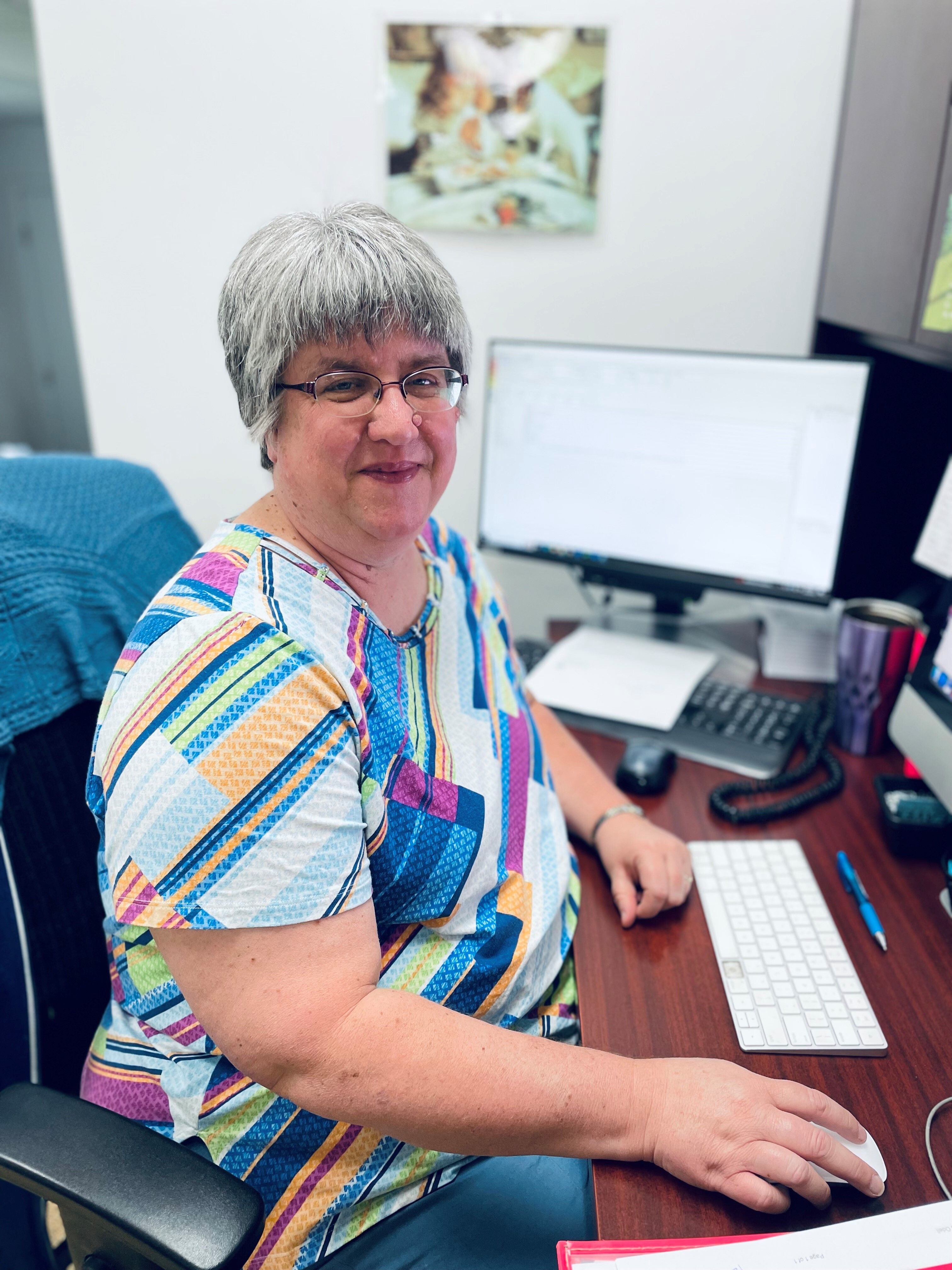 Nadine Sutton
Graphic Designer & Print Estimator
nadine@weaverassociatesinc.com
717-394-5009
Education
1984 Graduate Donegal High School
1988 Graduate Messiah College – Bachelor of Arts Degree in Fine Arts
Job Description
My job is estimating jobs as well as designing new or updating existing customer files. I also help out where needed in finishing or printing of jobs.
Prior Experience
1985-1990 Hardee's – I worked all positions up to Assistant Manager before the store closed.
1990-2009 Centennial Graphics Inc. - I started with conventional typesetting, moving on to desktop publishing, make-up, finishing for digital print, large format, shipping, running the Indigo, filling and shipping online orders.
2009-2015 Pemcor Printing – Pretty much the same with the addition of putting printer proofs together as well as making printing plates.
Personal
Married my husband, Kevin, in 1994. We have 2 dogs who are extremely happy to see me when I get home. We own 10 acres in western PA where we like to spend as much time as possible – with all the space I can garden to my heart's content, minus what the deer and groundhogs eat. In my spare time I enjoy gardening, baking, reading, and oil & watercolor painting.