Serving Manufacturing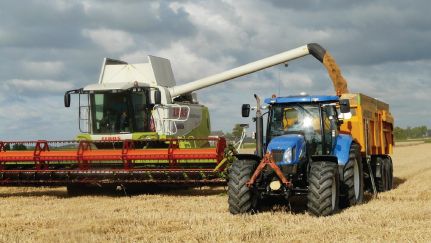 Weaver Success Story
A food manufacturer had an issue with their laser printer working well in their warehouse. Like most warehouses, it was especially cold and dusty. The company had been using HP printers. The fusers were going bad because they couldn't operate efficiently in the cold. The printers would sometimes take up two minutes to warm up. Because the dust was difficult to manage, the rollers in the HP printers would need to be replaced more frequently.
We were able to identify the problem right away and match a solution. Lexmark has a printer that works better in touch environments and operated at a lower cost. By not having to wait for the machine to start up multiple times a day, we were able to help improve the company's productivity as well as help them save money on roller replacements. They now have over 40 Lexmark printers.
Here at Weaver Associates, we want to help our customers succeed. Our salesmen are trained to help match a solution to your specific needs.

RFID Laser Printing
Lexmark's new RFID full color all-in-one laser printers, simplify and enhance productivity.
The confusion of using multiple devices for printing and programming tags, labels, and documents is a thing of the past. Lexmark's new machines, CS725R and CX725R both have RFID encoding technologies along with printing and scanning capabilities. This solution allows you to keep your current RFID process while eliminating unnecessary steps. This means programming and printing simultaneously. 
Additionally, while it is common for RFID printers to be monochrome only, these Lexmark printers are changing the standards by printing in color. When RFID tags are in color, they are easily distinguished and have the ability to quickly communicate with whoever is handling the tagged item. This increases productivity every time the item is being handled.
GHS Label Printing
Globally Harmonized System of Classification and Labeling of Chemicals
Shipping and printing hazardous materials can become complicated due to ever changing standards. Lexmark ensures the ease of printing in color for immediate reaction. 
Reduce Waste
This system allows you to print on blank label stock and can pull information from your records. Your labels will automatically contain the most up to date information. With this ability you will now be able to print off labels on a need-to-know basis, reducing unwanted inventory. Additionally GHS label guidelines require that company information must be present on each label. This solution allows you to print all requirements at once.
Annual Savings
Occupational Safety and Health Administration (OSHA) forecasted that the new chemical labeling standards in the U.S. will bring up to $32.3 million in annual savings on periodic updates of safety data sheets and GHS labels.