Lenovo Authorized Partner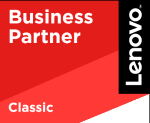 Our partnership with Lenovo allows us to offer the best pricing on high quality products to our customers. Lenovo is responsible for Thinkpad, Personal Computing Technology, Cloud Enhancement and IBM Intel Based Servers.
Business & Personal Computing Needs
Browse Lenovo products and call a Weaver employee for Wholesale prices. We offer discounts when buying in bulk and for individual sales. Click below to browse available products.