Xerox Authorized Channel Partner

In the printing world, it's great to love quality products like Xerox. Xerox offers top of the line equipment when it comes to document technology. But when you are dealing with Fortune 100 companies, getting personable customer service may become a downfall. Fortunately, Xerox partners with small businesses, like Weaver Associates, to ensure that the world receives their great products, and the customer service that they deserve.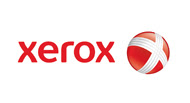 Small Business Opportunities
At Weaver Associates Inc., we sell and service Xerox products. This means that you can buy the Xerox products you love through us and our men will come service machines for you. At Weaver we have employees that specialize in IT services who come to you to repair your malfunctioning machines, while providing a friendly and knowledgeable face.