Xerox Authorized Channel Partner

In the printing world, it's great to love quality products like Xerox. Xerox offers top of the line equipment when it comes to document technology. But when you are dealing with Fortune 100 companies, getting personable customer service may become a downfall. Fortunately, Xerox partners with small businesses, like Weaver Associates, to ensure that the world receives their great products, and the customer service that they deserve.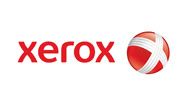 Small Business Opportunities
At Weaver Associates Inc., we sell and service Xerox products. This means that you can buy the Xerox products you love through us and our men will come service machines for you. At Weaver we have employees that specialize in IT services who come to you to repair your malfunctioning machines, while providing a friendly and knowledgeable face.
eConcierge
eConcierge powered by Xerox offers the quickest and easiest solutions to order printer supplies. eConcierge uses cloud technology to simplify the ordering process for Xerox and other leading brands. This free resource will take away those time consuming and frustrating ordering experiences that make for a stressful work day. Once downloaded, the Supplies Assistant application will automatically detect the printers on your network. The software's intuitive interface allows the freedom to edit as needed as well as checking the status of a printer at any point. Reminders and alerts will call attention to low running supplies. Using the pre-populated supplies option, approval and reorder is quick and easy! eConcierge eliminates scanning through long supply part numbers by recognizing each printer model and its associated supplies. 
Download the Desktop application