The Print Shop
Save Money, Save Time, Print with Weaver
Printing Opportunities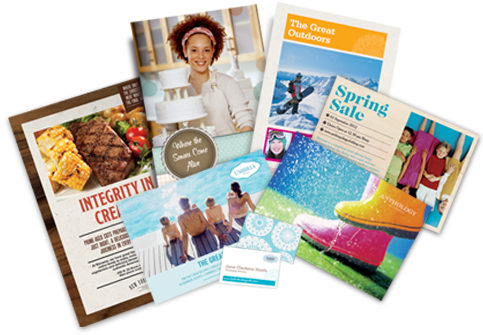 Our digital print shop offers opportunities for everyone. Whether you are a large company or an individual with a printing need, Weaver is your Lancaster local go-to print shop. If your feeling stressed because you need a flyer printed but don't have any artwork, DON'T! We have designers on staff that are able to help you brand your company. We can print business cards, flyers, newsletters, brochures, envelopes and anything else you can imagine.
Finishing Opportunities
Printing isn't the only factor in creating a beautifully created product. Once the job has been printed, it needs to be finished. At Weaver we offer all kinds of finishing opportunities. GBC Coils, Booklet stitching, and Folding are some of the few ways we can help you bind your printed pieces. Basically, however you can imagine a printed piece, we can make it happen for you!
---
Starting a New Business?
Starting a new business can be challenging. At Weaver we have all the tools to help you succeed and get you up an running fast. From high quality brochures to company letterhead and business cards, Weaver is committed to delivering our print services on time and on budget. If there's something you need just ask. Our knowledgeable staff is on hand to help. We can design new printed material for you in black and white or in full color.
---
Interested? Contact Us!
(717) 394-5009
www.weaverassociatesinc.com
One of our dedicated employees is waiting to hear from you!