Toner and Ink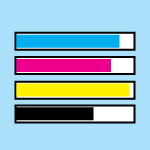 We offer our customers a full line of OEM (Original Equipment Manufactured) toner cartridges, as well as our Envision brand of environmentally remanufactured toner cartridges. 
We offer products for HP, Lexmark, Dell, Brothers, Xerox and many other companies. We sell the customer what they want and need; we are not beholden to any one OEM. With over 25 years experience, we understand the value of great print quality. We make sure every customer is buying the correct cartridge to meet their printing needs. And we well never sell a product that we cannot stand behind 100% 
Our Envision brand remanufactured toners will save you up to 50% compared to the OEM. Were currently selling Envision products to 90% of our customers – and if you're buying HP Envision toners we provide FREE service, all you pay for is parts.